Park Commons is nestled into a quintessential residential community in Valley Park, MO. Situated in a thriving neighborhood, Park Commons provides it all, with shopping, farmers markets, relaxing parks, beautiful bike trails, fine dining, and a plethora of entertainment. We can promise you Park Commons will bring the best to your doorstep!
Looking to venture out among the beautiful city of St. Louis? Then hop onto one of the conveniently accessible highways (Hwy 141, 44, 270) that will help lead you to your destination. Valley Park, MO strives to provide its resident's convenience and quality of life you can't find elsewhere.
We are also close to a variety of pharmacies, banks, gyms, and grocery stores. Whatever you are looking for, you will find it near Park Commons!
Top 5 Places To Go Near Valley Park
The World Bird Sanctuary in Valley Park is an animal haven spanning over 300 acres that helps endangered birds and threatened species. They offer educational programs along with events and special flight viewings. You can walk through the reserve and see tons of beautiful aviary marvels from eagles to falcons to owls it is truly a special experience.


125 Bald Eagle Ridge Rd Valley Park, MO, 63088

The National Museum of Transportation in St Louis is a unique look into the history and development of the movement in human history. With over 40 acres of exhibits, you can experience marvels in the world of trains, planes, and automobiles. With many scheduled events and tours you can go at your own pace or follow an expert who will key you into all the marvels you are looking at.


2933 Barrett Station Rd St. Louis, MO 63112

The West County Center is a shopping wonderland with tons of things to view and pursue entertainment options in abundance. From shopping at classics like American Eagle, Bath and Body Works or Apple to smaller stores, you may have not heard of, but are sure to love. Make sure to grab a bite to eat at one of the many restaurants from Chick-Fil-A to Chipotle or Texas BBQ there is something for everyone.


80 W County Center Dr Des Peres, MO, 63131

Six Flags St Louis is a premier amusement park that offers the very best in rides and entertainment from their roller coasters with themes such as Batman and Mr. Freeze, to their log plumes and water park rides, there is no shortage of entertainment for people of all ages. You can even take a picture with characters from Looney Tunes at the park! And their park food is truly delicious making a great day even better.


4900 Six Flags Rd Eureka, MO, 63025

Lone Elk Park is a wildlife trail covering more than 540 acres offering views of tons of animals such as elk, deer, and even bison. Take in the majestic scenery of the forests and all of the beauty that nature has to offer.


1 Lone Elk Park Rd Valley Park, MO, 63088

Top 5 Can't-Miss Saint Louis Dining Destinations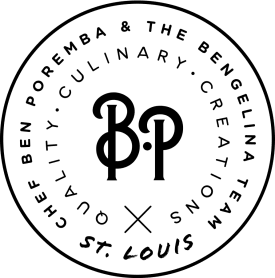 With bright green and turquoise walls and a pink garage door, Nixta looks like it was designed by your grade school art teacher who dressed like Frida Kahlo (there's a large portrait of her inside too). This Mexican spot in Tower Grove focuses on shared plates and cocktails, and between the colorful space and amount of mezcal being passed around, it feels like you're at an indoor/outdoor dinner party at a friend's place. Their seasonal menu changes frequently, but the ceviche, octopus, and guacamole are all excellent. If you only have one dinner in St. Louis, make sure it's here.
1621 Tower Grove Ave St. Louis, MO 63110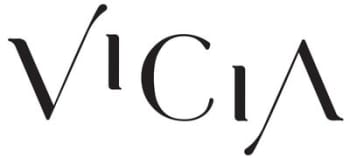 From the all-white interior to the wood tables and chairs, Vicia feels like somewhere that would sell a minimalist vase for $400. But instead, they serve a vegetable-focused menu (with meat options) and cocktails made with things like beets and cardamom. The food changes almost weekly, but the zucchini steak and roast pork with peach mustard are two dishes to keep an eye out for. Or there's a five-course $85 tasting menu as well, with off-menu dishes and occasional activities, like build your own turnip tacos.
4260 Forest Park Avenue St. Louis, MO 63108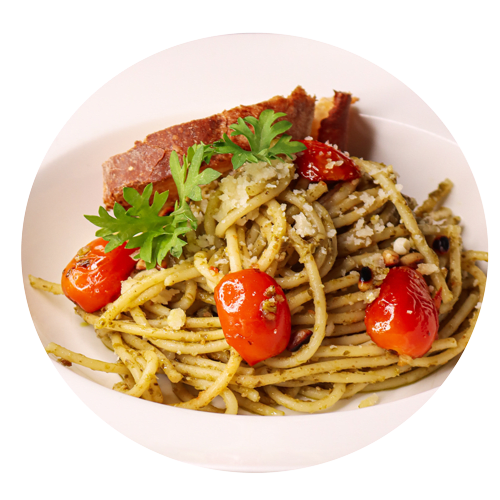 Just like the person you've been seeing who told you, "we're not dating, but we're not not dating," Sardella is hard to define, but keeps you coming back. It works equally well for a casual lunch or a celebratory dinner; the food is Italian, but includes dishes with green curry and soy caramel; and the airy, brightly-tiled space feels like it should be overlooking the Mediterranean instead of a street in Clayton. Head here with a group and order a bunch of their small plates, like the burrata and octopus, along with a few of their pastas (they come in full and half sizes). And while you wait for dessert, you can try to convince the rest of your party that you're just not that into labels.
7734 Forsyth Blvd Clayton, MO 63105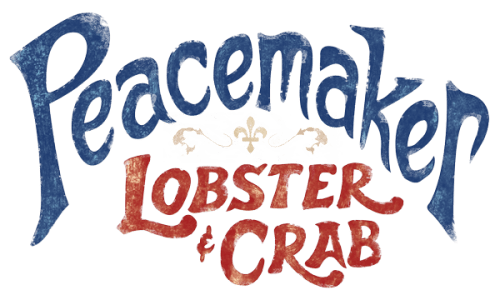 Fresh seafood might not be the first thing you think of in landlocked Missouri, but Peacemaker wants to change that. This Benton Park restaurant flies in high quality fish daily and serves favorites like lobster rolls, steamers, and po'boys in a space that's basically Restoration Hardware meets Cape Cod. The food is consistently great and it's the perfect low-key spot to have some oysters and a frozen daiquiri while you plan your next trip to a beach.
1831 Sidney Street St. Louis, MO 63104


Schools in Valley Park, MO
Testimonials
This is one of the best places to live! Very spacious apartments at an affordable rate, with a pool as well! Staff is so easy to work with as well! Very nice community as well.

- Google Review
I lived at park Commons for 2 years, it was a really great experience. I've lived in numerous apartments and this was the best one I've been in. It's very clean, I always felt very safe and I never had any issues. I always had packages delivered to my door and there were never issues with that. Office staff was always friendly as well as maintenance. Great place to live!

- Google Review
My Granddaughter hasn't even moved in yet and I cannot say enough accolades about the apartments and the office personel. Brittany has been the best with helping us get the correct information for the application. She needs a pay raise!! It is fantastic reading all the great reviews. As happy as I am now about everything I cannot fathom being any happier with Park Commons. Thanks for the support...

- Google Review